Dental intra oral cámara digital 6-LED dental camera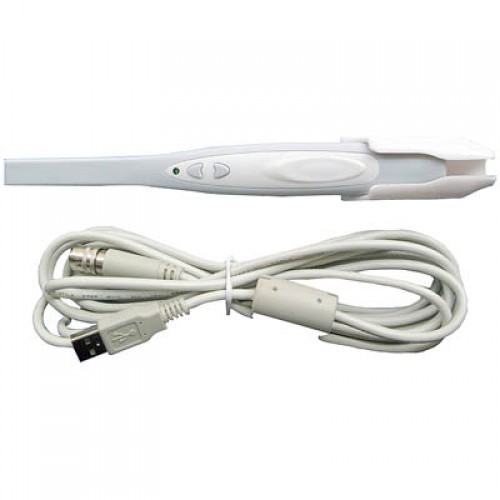 Dental Cámara intraoral Specifications:
Directly connected to desktop or notebook computer USB port, plug and play, no extra driver needed, operation is very easy and simple!
1、30-50 times image magnifications:Can check intraoral teeth, leather, thickness of the pores, congestion, skin texture, aging, pigmentation, old age acne, pigmentation and other skin problems.
2、Let you know and test hair, follicles, pores, determine whether the nutrition, the degree of chemical damage hair.
3、Applications: Dental hospital and dental clinic, family package, beauty salon, leisure club, company and other skin care service.
4、Warranty time is one year, shipping worldwide, declare low customs value as a personal gift.
Product Configurations
Directly connected to USB port of your computer Windows based OS, not for Mac.
1/4 CMOS Sensor,Auto-focusing 5-50mm.
USB2.0 cable 1.8 metre, no need of power supply.
6-LED lights
Images are stable, can be freezed.